level 1                 4                    $10.00             $39.00

level 2                 6                    $13.00             $68.00

level 3                 8                    $15.00             $95.00

level 4                12                   $25.00             $157.00

level 5                18                   $35.00
COPPER                           25 points                       $40.00
BRONZE                          35 points                       $65.00
SILVER                             70 points                       $120.00
GOLD                              145 points                     $174.00
PLATINUM                      275 points                     $325.00
DIAMOND                      600 points                      $495.00
All point packages expire one year after purchase date
Mystic spray tan $30.00 / 4 for $100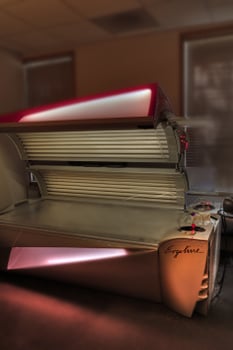 ROOM 1

LEVEL 4 BED
Ergoline Open Sun 550
[15 minute]
The Open Sun 550's unique open air design with its A.R.T. Advanced Reflective Tanning System achieves the highest tanning results and is perfect for clients who dislike the "closed-in" feeling of traditional beds. Air Condition Plus keeps tanners comfortable and the Multi Relax base acrylic has a wide shape and includes an integrated headrest, relaxing armrests and variable footrests.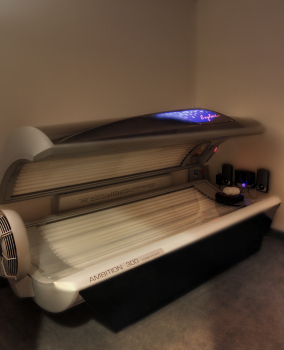 ROOM 2

LEVEL 2 BED
Ergoline Ambition 300   [15 minute]
The strength of the Ambition 300 is apparent by its use of 40 Genesis technology Turbo and Super Power lamps, high-pressure facial tanners and extended tanning surface.

The large rotary fan is quiet, yet it sends a refreshing stream of cool air to produce a pleasant tanning environment.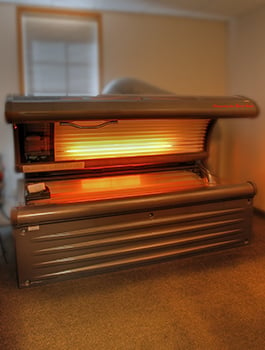 ROOM 3

LEVEL 3 BED
Heartland Encore 
[12 minute]

This luxurious high-powered bed was designed to produce deep tanning results
while providing a spacious, comfortable, cool experience.Our Encore beds have an extremely intense 12 minute tanning session.


This top of the line body bed has high pressure facial bulbs that delivers an unmatched fast, deep, dark tan.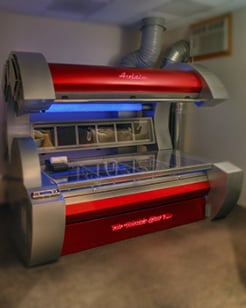 Heartland Ambition HP UltraBronze
[12 minute]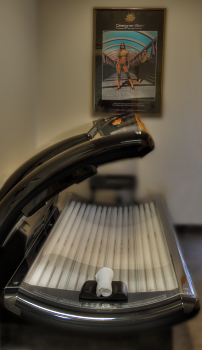 Ergoline Sundash 232 [15 minute ]


The modern design of the Sundash 232 is as clever as it is beautiful.  The UV performance of the 32 lamp 120 Watt Sundash 232 is everything you'd expect from the world leader in tanning technology. 

The 11 spaghetti facials increase the intensity to the face while the external foot fan keeps you cool during your session.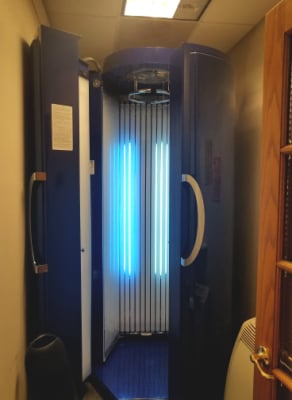 Heartland 2M Stand up booth [9 Minute]


The Heartland 2m is an upright tanning booth offered in 9-minute maximum exposure
schedules for an allover even tan.

With 6.5 feet of 180-watt UV lamps and a ceiling fan, the Heartland 2m optimizes time without sacrificing comfort.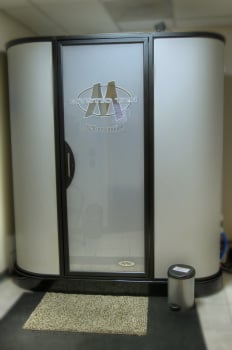 ROOM 5

spray tan booth
Mystic Mymist Airbrush Spray tan booth ( 3 colors to choose, Light, Medium, Dark)
The Mystic Tan booth utilizes a spray on process designed to deliver a customized sunless tanning application to each individual based on their body size, skin type and desired color.
Three tanning level options are available to produce optimal results.

The MagneTan technology ensures uniform coverage over the entire body; a smooth, natural looking tan in less than 60 seconds!